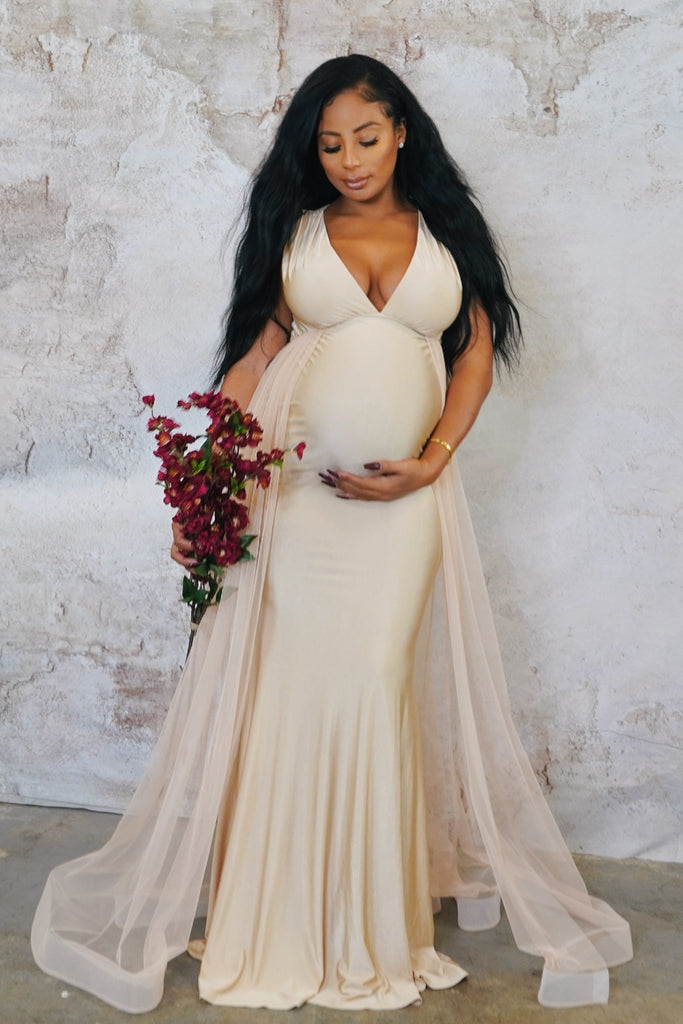 Isabella Tulle Maternity Gown
Luxury Red Maternity Gown, Pregnant Guest, Baby Shower, Gender Reveal
$189.00
Isabella has arrived, she is dreamy, and exudes opulence, she will have you looking and feeling like a queen throne with her whimsical silhouette.
The Isabella Gown is super stretchy with fabric a light sheen adding to the opulence and features a tulle train.
This stunning gown is available in 6 colors. 
Color Options: Champagne, Light Blue, Pink. Hunter Green, Silver, Burgundy