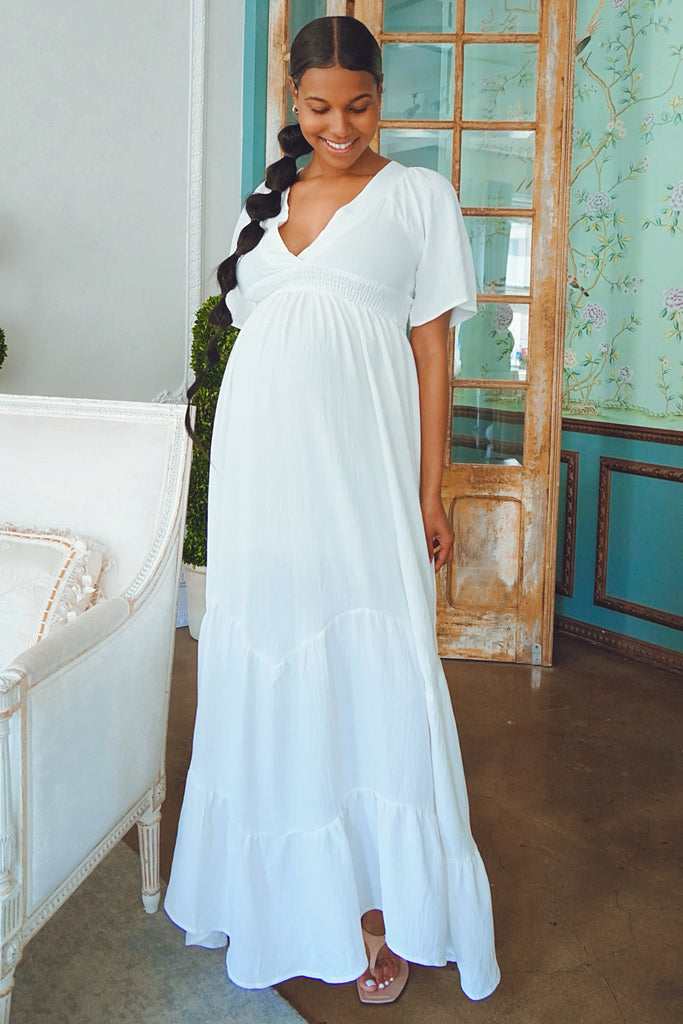 Bobbie Maternity Maxi Dress
Bobbie Maternity Maxi Dress
$79.00 $92.00
Bobby is boho chic at her best, with her wide neckline & bellowing multi-panelled hem.
This gown is perfect for a Bohemia themed shower. or photoshoot, and can be worn again and again throughout pregnancy and after baby arrives.
The Bobby Maxi Dress is a light weight cotton with a soft stretchy waist band for yours and baby's comfort.
Available in 3 colours: Misty Rose, Light Steel Blue, Off White