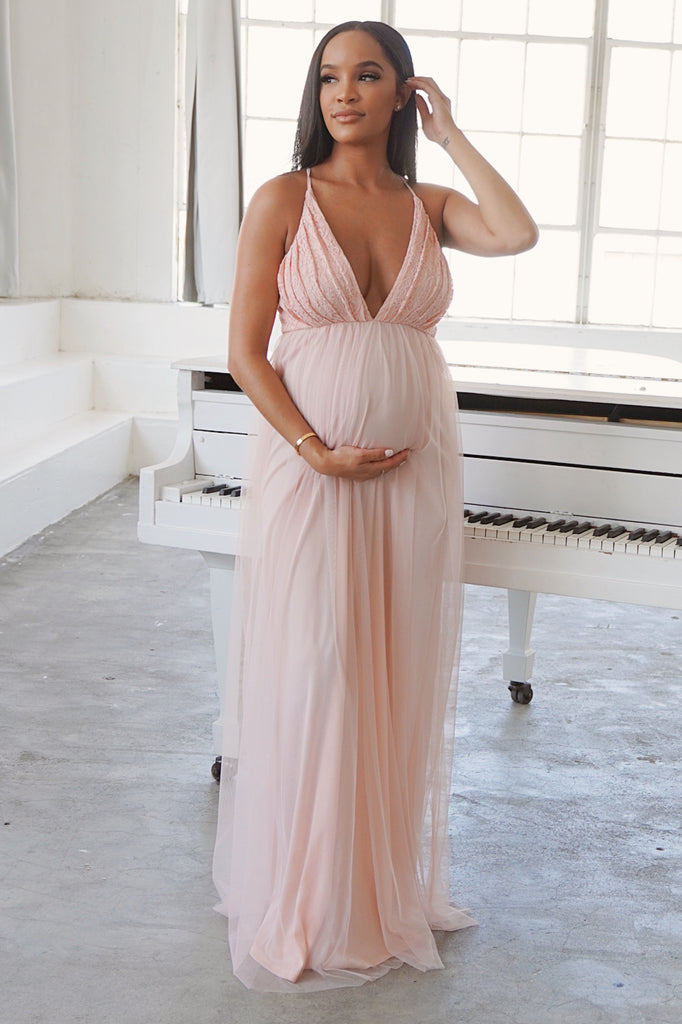 Paige Tulle Maternity Gown
Pink Lace and Tulle Baby Shower Gown, Maternity Spaghetti Strap Style
$168.00
Paige is sleek and classy with her lace pleated bust detail and her sheer train. She dreamy and will have you and your bump on the best bump list.
The Paige Fully-lined, and super lightweight fabric with a soft stretchy waistband, for yours and your baby's comfort.
Available in 3 colours: Pink, Blue, Paige
Model is 32 weeks, wearing a small.